Click here for: Scholarship Brochure 2021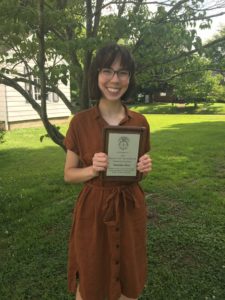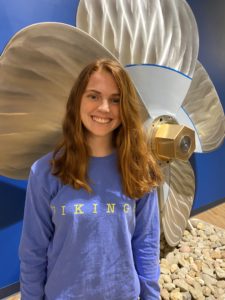 2020 Award Winners:
Madeline Kerr (L) and Margarett Butts (R) both were from St. Mary's High School
The Propeller Club of the United States – Port of Paducah is offering two $1,500.00 scholarships to graduating high school seniors for the 2019 fall enrollment at any accredited university or community college within the state of Kentucky. The scholarship can be applied to any course of study within the applicants pursued curriculum.
To Qualify:
Applicants must have affiliation with the Propeller Club of the United States – Port of Paducah, which can be achieved by:

Being a family member of a Club member (or)
Being a family member of an employee that is currently employed by a company that has members in the Club.

Applicants must provide GPA and signed official transcript provided by guidance counselor.
Applicants must provide a one-page narrative stating reason for applying for scholarship.
Applicants should include any extracurricular activities, honors and/or awards.
Deadline:
All applications must be received no later than April 1, 2019. Applications must be submitted to Propeller Club, PO Box 243, Paducah, KY 42002. Hand delivered or emailed applications are not permitted.
Selection Committee:
The selection committee will be comprised of two Board Members, two Club Members and one non-Club member.
Awarding of Scholarships:
The Club will notify awardees by April 30, 2019.
Awardees are required to attend the annual Maritime Day Ceremony, where scholarship recipients will be recognized. This year's ceremony is scheduled for May 18, 2019 and will be at the Seamen's Church Institute's Center for Maritime Education, 111 Kentucky Avenue, Paducah, KY.
Scholarship funds will be awarded to the recipients at the Maritime Day Ceremony.
2017 Recipients
Conner Tilford – McCracken County High School – Eastern KY University
Jessica Bone – Graves County High School – Western KY University
2018 Recipients
Lauren Shea – Graves County High School – West Kentucky Community College.
Carson Short – Marshall County High School – Murray State University
2019 Recipients
Linden King – Marshall County High School – Murray State University
Benjamin Bowln – Massac County High School – WKCTC